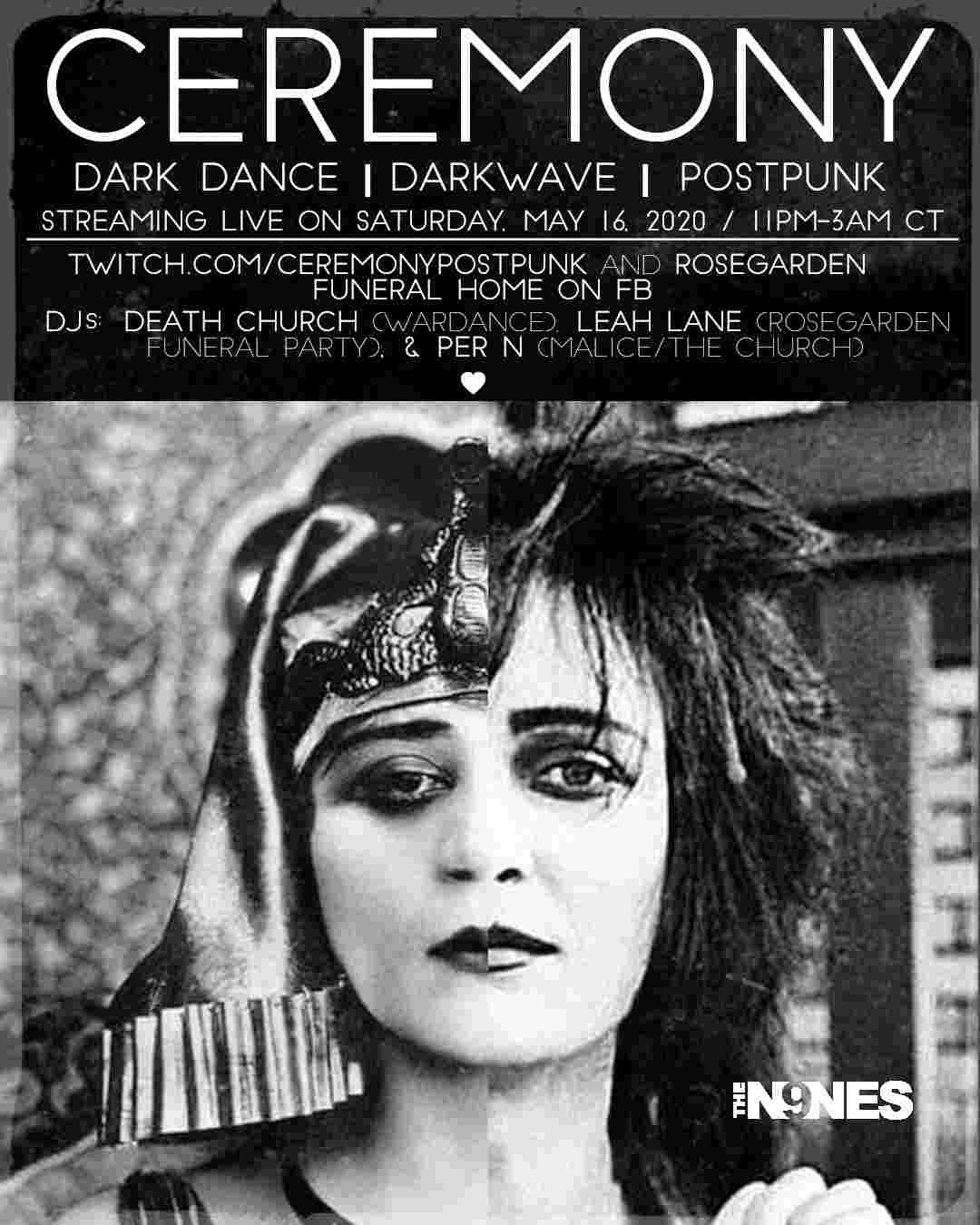 We're excited to announce a LIVESTREAM of CEREMONY from The Black Gallery at Rosegarden Funeral Home. DJs Death Church (Oliver S), Per N (Malice/The Church), and Leah Lane (singer of Rosegarden Funeral Party) will be spinning dark dance, goth, postpunk, darkwave, deathrock, industrial, and coldwave--old and new.
The event will be streamed live over Twitch at: https://www.twitch.tv/ceremonypostpunk
And from the Rosegarden Funeral Home FB page at: https://www.facebook.com/Rosegarden-Funeral-Home-105091380853996/
There's a Facebook event page with more details HERE. SEE YOU!